Harmony Homes By the Bay: Our New State of the Art Facility
Assisted Living | Memory Care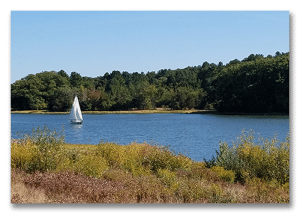 Our beautiful water-front location on the Oyster River is a state of the art facility where residents feel right at home at Harmony Homes By the Bay.
Harmony Homes By the Bay: Our facility was built with the latest Alzheimer's and dementia research in mind. For example, current research suggests that natural day light and appropriate bright levels of interior lighting helps to reduce anxiety and sundowning behaviors. While living at Harmony Homes By the Bay, residents enjoy the natural sunlight streaming through our large windows and skylights as well as our brightly lit rooms and hallways. Contrasting colors on the walls and doors helps residents recognize community areas and navigate the home with an enhanced perception of their surroundings.
Our community spaces are designed to offer an intimate and comfortable home-like environment. Social and activity spaces offer an area to engage in meaningful interactions with families, staff, and other residents. Meal times are more successful and enjoyable in our spacious dining room featuring small dining room tables, which help to foster conversation and allow staff to offer assistance as needed.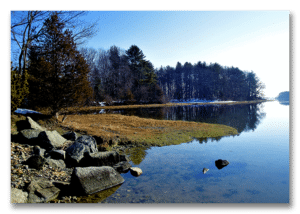 Research also suggests that connecting with our natural surroundings outdoors can provide a sense of peace and well-being that helps to ease agitation. Our location features a secure outdoor community area including a courtyard with raised beds for planting and walking paths as well as a dedicated picnic area with umbrella covered tables overlooking the beautiful riverside that leads into Little Bay.
Our rooms include the following:
Private rooms with bathrooms
Semi-private rooms with bathrooms
Community bathrooms with showers
Wireless internet
Private phone line for an additional fee
Cable package for an additional fee
In-room heating/cooling unit
Common areas include the following:
Cozy living rooms
Large sunny dining room with a fireplace
Two large multi-function rooms for activities/events
Courtyard
Patio areas with picnic tables
Community garden
Outdoor walking paths overlooking the river
Explore Our Home at By the Bay