Meet Our Dedicated and Experienced Team:
Harmony Homes at Hickory Pond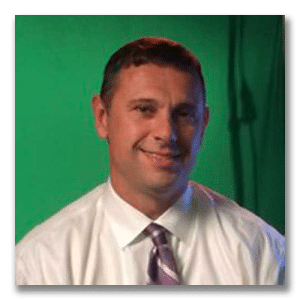 John Randolph, Owner
Hi, my name is John and I am the owner of Harmony Homes Assisted Living. I get asked all the time, "how did you get into assisted living?" Three major things got me involved in assisted living. First, my grandfather needed care at the end of his life and I was shocked at how impersonal the care was he received. Second, after 20+ years in the Air Force, I still want to serve others. Third, I don't believe assisted living needs to cost as much as other places are charging. So, Harmony Homes was developed to provide loving care, with a mindset of serving our residents at an affordable price.
After more than 5 years of owning Harmony Homes, I can honestly tell you I love what we do. I get to interact daily with our residents and I get VERY honest feedback on how we can improve. The residents of Harmony Homes, past and present, as well as their families have provided the feedback to make Harmony Homes what it is today.
We believe our beautiful locations and amazing facilities coupled with an incredible staff will provide our residents with an unparalleled home. Come see us and I believe you will find Harmony Homes the right place for you or your loved one!

Zach Brown, Director
I first started my career and training in rescuing horses and this passion led me to double major in equine studies and pre-vet at the University of New Hampshire. In 2007 however, I realized that my passion for caring for others extended beyond animals and soon after I sought out a position to work part time as a caregiver in assisted living. It was this experience that ultimately fueled my desire to work with our aging population from then on. In 2012, I started as a caregiver at the Inn at Deerfield, a 32 bed facility specializing in Alzheimer's and dementia care. From there, I quickly moved up to manager and eventually the Administrator. In addition to being the Director at Harmony Homes at Hickory Pond, I am pursuing further education in the geriatric population by studying nursing at the New Hampshire Technical Institute. With Harmony Homes By the Bay on the horizon and the goal to have a horse barn, my knowledge and expertise of equine studies will serve as a great asset to our residents. My plan is to start an equestrian therapy program with the residents by enhancing their motor skills and sense of belonging. By having the residents take an active role in caring for the horses and being a part of their rehabilitation, they will have the opportunity to participate in a unique and therapeutic experience. Newly joining the team at Harmony Homes, I am extremely excited to bring my ideas and passion to your loved ones that I will serve!