Meet Our Dedicated and Experienced Team:
Harmony Homes By the Bay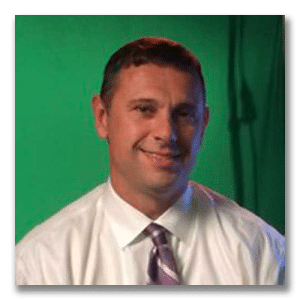 John Randolph, Owner
Hi, my name is John and I am the owner of Harmony Homes Assisted Living. I get asked all the time, "how did you get into assisted living?" Three major things got me involved in assisted living. First, my grandfather needed care at the end of his life and I was shocked at how impersonal the care was he received. Second, after 20+ years in the Air Force, I still want to serve others. Third, I don't believe assisted living needs to cost as much as other places are charging. So, Harmony Homes was developed to provide loving care with a mindset of serving our residents at an affordable price.
After more than 5 years of owning Harmony Homes, I can honestly tell you I love what we do. I get to interact daily with our residents and I get VERY honest feedback on how we can improve. The residents of Harmony Homes, past and present, as well as their families have provided the feedback to make Harmony Homes what it is today.
I am excited about our latest edition, Harmony Homes By the Bay. Up until now we could not truly serve residents with Alzheimer's and dementia. We believe the beautiful location and amazing facility coupled with an incredible staff provides our residents with an unparalleled home. Come see us and I believe you will find that Harmony Homes is the right place for your loved one!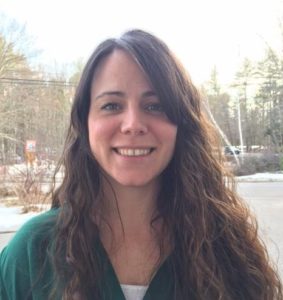 Alexandria McGrath, Director
Hello, my name is Alex and I joined the Harmony Homes team three years ago as the Director.  My journey in assisted living began 16 years ago as an LNA at the Inn at Deerfield, a 32-bed assisted living community specializing in Alzheimer's and dementia care. Senior care became my passion as I grew from being an LNA to a medication technician and eventually the House Manager.  In 2005, I was able to complete my degree at the New Hampshire Technical Institute and then transitioned into the role of Administrator at the Inn at Deerfield.  While serving at the Inn, I met John, the owner of Harmony Homes.  At that time, he told me I was going to work with him some day and to be honest I thought he was crazy. Some two years later he called me looking for help finding a new Director and a few short days later I was committed to becoming the Director of Harmony Homes. I won't lie to you, working with Alzheimer's and dementia is definitely challenging, but I wouldn't trade what I do. I am excited to become the Director of Harmony Homes By the Bay and have enjoyed being a part of developing the facility, as well as the plan of care for our residents. I will continue to serve the residents of Harmony Homes with a positive attitude and a caring heart, that is my promise!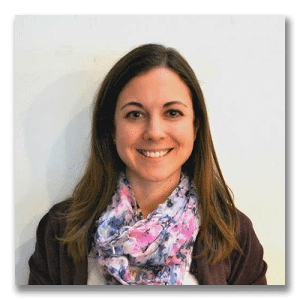 Sarah Muzzey, Assistant Director
Hello, my name is Sarah and I joined the Harmony Homes team four years ago. Harmony has given me the opportunity to serve as the bookkeeper, caregiver, and cook before moving into my current role as the Assistant Director. Prior to starting, I completed my BS in Nutrition & Wellness from the University of New Hampshire. While at Harmony, I was able to work and further my education to later become a Registered Dietitian in 2016. I never saw myself working with the geriatric population, but since working with Harmony, I have developed a deep passion for working with seniors and I can't imagine myself working anywhere else! Upon moving in to our community, residents will meet with me to discuss food preferences and dietary needs. Together we will develop a nutritional care plan that will ensure they have a healthy, well-balanced dining experience that tastes great. I will also work alongside with Alex to oversee our staff, who we consider to be part of our family, and to give them opportunities to grow with us. I am very excited to be the Assistant Director of Harmony Homes By the Bay!