Contact Us Today For a Tour!
Welcome to Harmony Homes
Assisted Living | Memory Care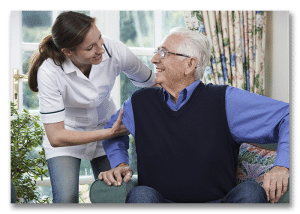 Harmony Homes is owner operated assisted living based on one simple vision: "A home where we would be proud and excited to have our parents live."
Harmony Homes opened its first location, Harmony Homes at Hickory Pond, in March of 2012 with 1 resident and continued to grow until it reached its capacity of 24 residents. Since opening, we have added respite and adult day care services. Our activities program continues to grow and expand. However, we knew Harmony Homes at Hickory Pond would not be able to serve residents with progressive Alzheimer's and dementia. So we have decided to expand our family!
In August 2017, we are opened our second location, Harmony Homes By the Bay, located just 3 miles from our current home. As an 805 assisted living facility, Harmony Homes By the Bay is able to care for residents requiring a higher level of care. We also have a memory care unit for residents with Alzheimer's and other forms of dementia.
Harmony Homes strongly believes that high quality assisted living should not be reserved solely for wealthy individuals. We routinely complete price comparisons with other assisted living communities across the seacoast and state of New Hampshire to ensure that we can say "we are one of, if not the most affordable, assisted living facilities in the region." We start our beds at Harmony Homes at Hickory Pond at $3,000.00 and our beds at Harmony Homes By the Bay at $4,000.00. We also work with all possible funding sources to include private funds, VA benefits, social security, pensions, Medicaid, and Long Term Care insurances to help residents afford the top quality care that Harmony Homes provides. Please do not let funding be the reason you don't consider Harmony Homes.
Although we are proud of our facilities, the care we give our residents is far more important to us.  If you or a loved one are currently in assisted living or if you are looking for assisted living, come visit us if you want to become a part of our family!
Harmony Homes By the Bay During Construction